Posted: May 15, 2018 | Source: Clay County Free Press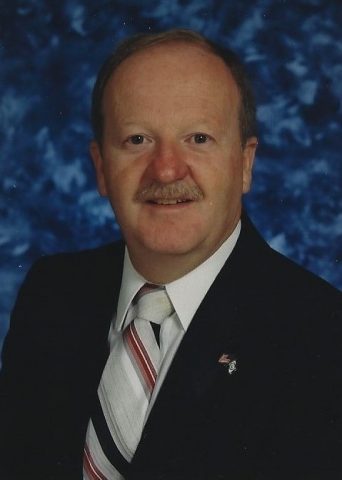 The Clay County High School 2018 Graduation Commencement Speaker will be Delegate David G. Perry, Vice- President of West Virginia State Board of Education.
Delegate Perry is a Fayette County native and has undergraduate and graduate degrees from Marshall University.  He is involved in an array of community and service organizations and is a member of Calvary Baptist Church. He is married to the former Nancy Trump and has two daughters and eight grandchildren.
Delegate Perry of Oak Hill is a lifelong educator and is currently the Vice President of the West Virginia State Board of Education. He is also a 16 year veteran of the West Virginia Legislature. He has dedicated 35 years to the education field and for 32 of those, he served as a principal. Throughout his professional and political career, he has made education of the youth and benefits to educators a top priority. Locally, and state-wide, he has made a positive impact with his tireless pursuit of accountability and excellence at all levels.
In the West Virginia Legislature, he served on the Education Committee, Health and Human Resources Committee, Legislative Oversight Commission on Education Accountability, Chair of the Legislative Committee on Regional Jails and Correctional Facilities, and Chaired the Committee on Insurance. He has served as a representative to the Principal's Leaderships Advisory Council and to the West Virginia School Board Association Reform Committee.