Posted: May 1, 2018 | Source: Hafer Funeral Home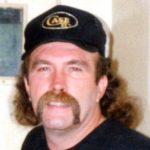 Charles Wayne Smith, 70, passed on April 28, 2018, after a long battle with Alzheimer's.
Born on April 29, 1947, raised in Elkview, was a member of local painters' union. He was a hard working man and an avid gardener and outdoorsman.
He was preceded in death by his father, Austin, and mother, Mary; brothers, Larry, Eddie and Ricky.
He is survived by daughters, Angela (Paige) Smith and Angel (Joey) Dillard; brothers, Timmy and Mike Smith; sisters, Teresa Coutz and Kathy Pennington; grandchildren, CJ, Chrissy and Carter; great-grandchildren, Ky'lee, Chevy, Audrianna and Kyle.
Service will be 2 p.m. Wednesday, May 2, at Hafer Funeral Home, with Greg Moles officiating.
Visitation will be one hour prior to the service at the funeral home.
Online condolences may be sent to www.haferfuneralhome.net.
Arrangements are in the care of Hafer Funeral Home, 50 North Pinch Road, Elkview.