Posted: May 18, 2018 | Source: Hafer Funeral Home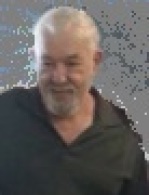 Delmer Williams, 69, of Elkview, passed away Thursday, May 17, 2018, at Hubbard Hospice House, Charleston.
He was a retired miner for Union Carbide Mines and member of the UMWA. Delmer was a 1967 graduate of Herbert Hoover High School and played on the football team. He enjoyed reading his Bible and spending time with his grandson. Delmer was a loving son, father, grandfather, who loved and supported all of his family.
Delmer was preceded in death by his father, Danier Elwood Williams; daughter, Lisa Williams Lawrence; and grandfather, Whitten Early "Poppy" Williams.
He is survived by his mother, Ruby Pearl Edwards Williams Songer; grandson, Jett Jividen; and siblings, Dainer (Tammy) Williams, Pat Williams Lynn, Doug (Melinda) Williams, Pam Williams Morgan, Peggy (Gary) Williams Clark, Dallas (Angie) Williams. He is also survived by one niece and seven nephews.
Service will be 1 p.m. Saturday, May 19, at the Hafer Funeral Home, with Pastor Lee Swor officiating. Visitation will be one hour prior to the service at the funeral home.
In lieu of flowers, donations may be made to Hubbard Hospice House, 1001 Curtis Price Way, Charleston, WV 25311.
Online condolences may be sent to www.haferfuneralhome.net.
Arrangements are in the care of Hafer Funeral Home, 50 North Pinch Road, Elkview.