Posted: May 13, 2018 | Source: Matics Funeral Home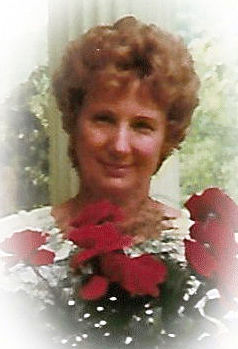 Doris Jean Davis of Elkview passed away May 11, 2018, after a long illness.
She was a loving wife, mother, grandmother, sister and a great friend to all who knew her. She was a graduate of Clendenin High School, Class of 1950, and a member of Fairview Baptist Church Gabe, Clendenin, WV,
She was preceded in death by her parents, Roy and Nina Statts; husband, Howard Davis Sr.; sons, Jerry and Terry Rose; brother, Jim Statts; sister, Betty Rowand.
She is survived by: son, Howard Davis Jr. and wife Teresa; sisters, Virginia Ashley (Doug) and Sharon Shafer (Wayne); grandchildren, Emily Bird, Jacob Rose and Holly Ann Davis; great – grandchildren, Hunter and Harley Mullins; foster son, Chuck Taylor.
Visitation will be from 1 to 2 p.m. Tuesday, May 15, at Matics Funeral Home, Clendenin, WV. The funeral will immediately follow at 2 p.m. at Matics Funeral Home, Clendenin, with Pastor Ronald Kennedy officiating. Burial will be in Statts Cemetery, Clendenin, WV.
In lieu of flowers, the family suggests donation be made to Fairview Baptist Church, 88 Governor Drive, Clendenin, WV 25045.
Online condolences may be expressed at maticsfuneralhome.com.