Posted: May 4, 2018 | Source: Matics Funeral Home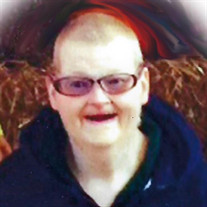 James Thomas Dierickx, 49, of Clendenin, went home to be with the Lord April 26, 2018, at Prestera, Clendenin.
He was the son of the late George Dierickx and Carol Sparke Dierickx Harold. James graduated in 1988 from Montecom High School, Mercer Co.
He also worked for Prestera. He is survived by step-father Walter Harold.
Visitation will be 1 to 2 p.m. May 4 at Matics Funeral Home, Clendenin.
Funeral will follow at 2 p.m. Burial will be in Bluefield, Va., at a later date.