Posted: April 24, 2018 | Source: Hafer Funeral Home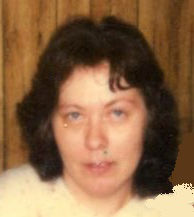 Wanda Jean Harper, 67, of Elkview, went home to be with the Lord Saturday, April 21, 2018.
She was preceded in the death by her parents, Othar and Bessie Givens, and husband, Steve Harper.
Wanda was a very loving mother and grandmother. She attended Frame Community Church.
She is survived by her daughter, Rebecca Jean and husband Danny Rucker, and three grandchildren, Danny Markell Rucker, Danny Willis "Willie" Rucker and Jacob Wesley Rucker.
A service will be 1 p.m. Wednesday, April 25, at Frame Community Church, with Pastor James Rucker officiating. Burial will follow at the Howard Rucker Cemetery.
Visitation will be held one hour prior to the service.
Online condolences can be made at www.haferfuneralhome.net.
Hafer Funeral Home, 50 N. Pinch Road, Elkview, is in charge of arrangements.