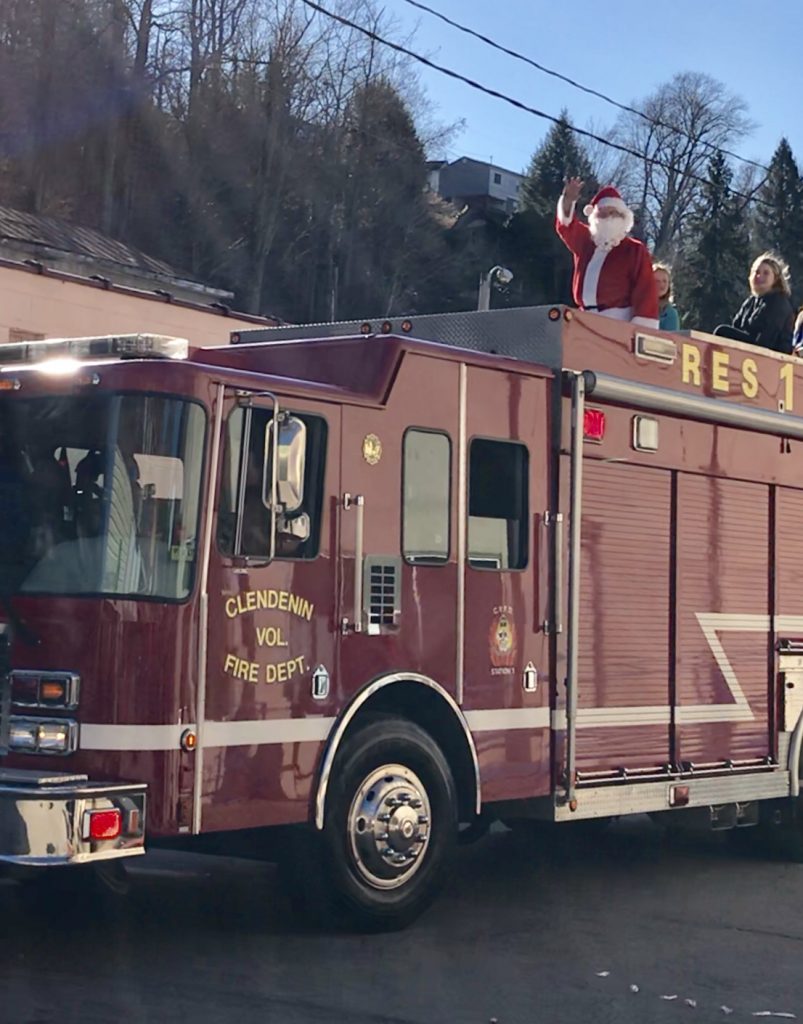 Santa was in Clendenin on December 9, 2017, for the Annual Christmas Parade. He was seen riding atop a Clendenin VFD firetruck and Ms. Betty Taylor served as the parade's Grand Marshall. Many businesses and groups participated, kicking off the Christmas season with much cheer.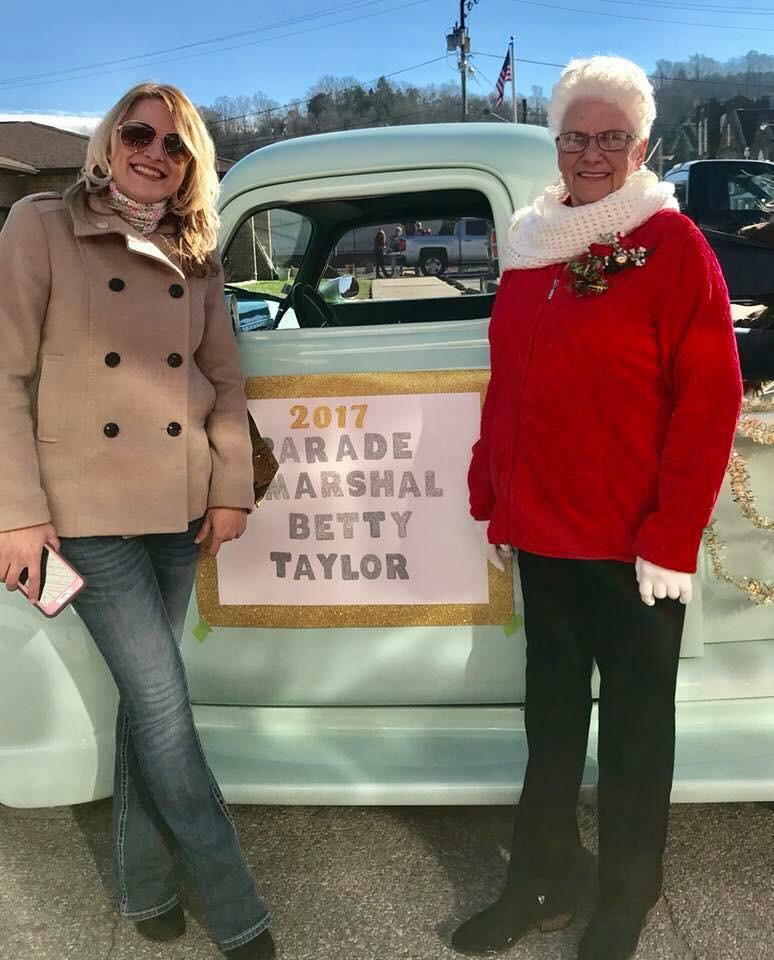 Clendenin Mayor, Shana Clendenin and Grand Marshall, Betty Taylor. (Photo courtesy of Nancy Kennedy)
Everyone knows about Santa, but you may not know this years Grand Marshall. Ms. Betty Taylor is one of Clendenin's senior town favorites. She is known to be one of the sweetest, kindest, people you will ever meet and has lived in Clendenin most of her life.
Her home is located on the Elk River and was damaged significantly during the 2016 flood. She was home at the time of the flood, but managed to escape and stay with neighbors that night. However, the following day when she attempted to return to her house, she fell and suffered a severe concussion. The roads at that time were still covered with floodwaters and vehicles couldn't get in or out of the town. Neighbors hoisted Betty onto a side-by-side which took her to the top of a hill in Clendenin where a helicopter picked her up and took her to get medical treatment.
Betty was hospitalized for some time, and once released, stayed with family until she fully recovered from her injuries. Family members, volunteer groups, and neighbors jumped in on Betty's home while she was recovering, cleaning and gutting her home. Although they made great progress, there was much to do, and it would take months to fully repair. She lived in a camper parked beside her home until it was repaired enough to move back in.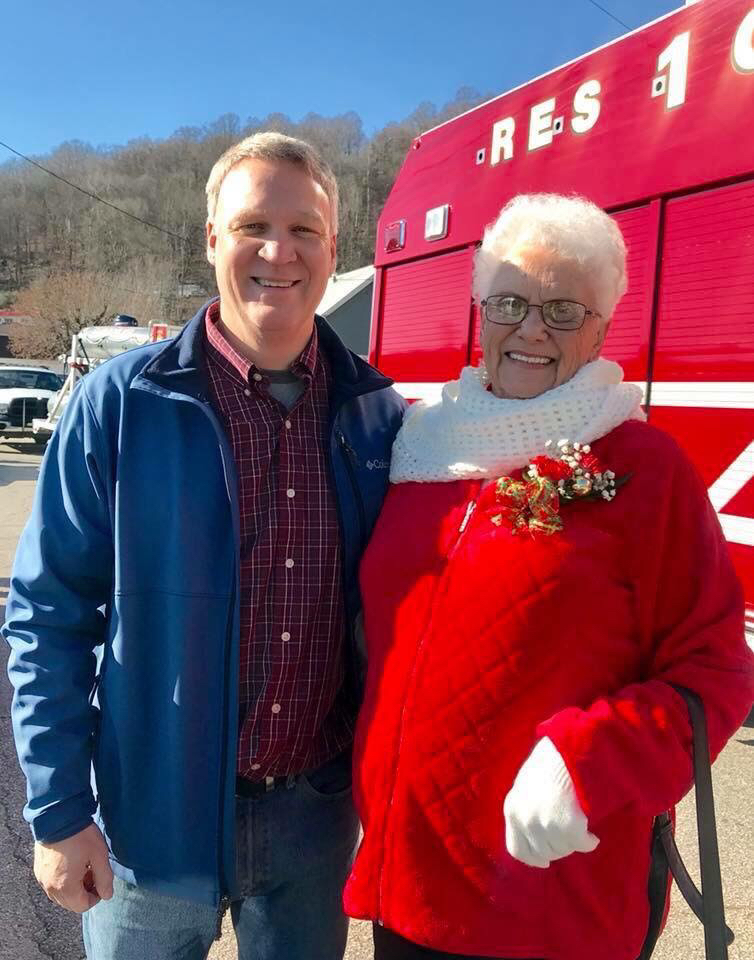 Betty's story, although unique in its own way, is like many others in the Elk River Valley. It speaks of family helping family, neighbors helping neighbors, and strangers helping neighbors. It speaks of the goodness in people and of resilience.
Congratulations Ms. Betty Taylor, Clendenin's 2017 Christmas Parade Grand Marshall!
Photo: WV House of Delegates Speaker, Tim Armstead, and Grand Marshall, Betty Taylor. (Photo courtesy of Nancy Kennedy)
You can find past news articles about Betty Taylor and her story here via: WSAZ and WOWK.