By: Stacy Nelson | Posted Oct. 13, 2018
Elk River Boxing Club is located at 5522 Elk River Road, in Elkview, West Virginia. They currently offer kickboxing, karate and Brazilian Jiu-Jitsu MMA classes for all ages and skill levels; however, according to Coach Rob Fletcher, they are in need of donated weight equipment. They are starting construction on a new weight room in order to expand on the services they are offering which also provides a positive outlet for youth in the community.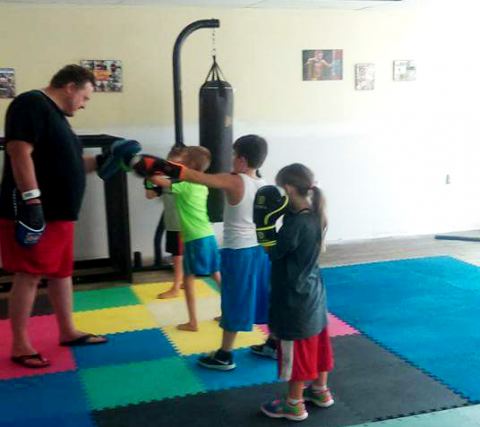 According to Fletcher, they currently have 10-15 school age members, many of which ride the bus to the gym after school each day. "A majority of the kids we work with are on our scholarship program. They usually arrive around 4:30 PM and the parents pick them up between 6:00 PM and 6:30 PM. We start each day with warm-up exercises and fitness training, then depending on which day it is, we have class in either boxing, Kick Boxing or Brazilian Jiu-Jitsu."  Fletcher wants to provide a safe, positive, drug-free environment for more kids, who may not be interested in combat sports.  Fletcher continued, "I started working with the kids from the Elk River area in 2012 that would come to my gym in Charleston. Some I would pick up and take home and some caught the KRT to there. I could see a lot of these kids were in a place in their lives where they could choose two paths. My main objective has been to help the area kids, and if we can change a path some of these kids are on before it's too late, then everything we do here is worth it."
If anyone is interested in helping Elk River Boxing Club with their mission or has weight equipment they would like to donate, contact Rob Fletcher at (681) 313-6001. Check them out on Facebook.