Posted: May 1, 2018 | Source: Matics Funeral Home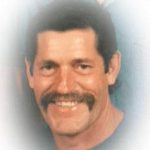 (Lonnie) Alonzo Oscar Spencer, 59, of Clendenin, went home to be with the Lord Saturday, April 28, 2018, at home after a short illness.
He was the son of the late Romie Spencer and Magdalene Shamblin Spencer. He was also preceded in death by his siblings, Carolyn Casto and Doyle Spencer.
Lonnie was a loving husband, father and grandfather. He was a carpenter for Comer Construction Company.
He is survived by: wife, Deborah A. Jones Spencer; sons, Adam Spencer and Lonnie Spencer Jr.; daughters, Sara Anderson (Wesley) and Natalie Archer; brother, David Spencer; sisters, Elana Comer, Barbara Duff and Rosalee White; grandchildren, Dustin and Ricky Spencer, and Michael and Hannah Anderson; 23 nieces and nephews.
Visitation will be from 10 to 11 a.m. Thursday, May 3, at Matics Funeral Home, Clendenin, WV. Funeral will immediately follow the visitation at the funeral home at 11 a.m., with David Spencer officiating. Burial will be in Spencer Family Cemetery Kenna, WV. Online condolences may be expressed at maticsfuneralhome.com.