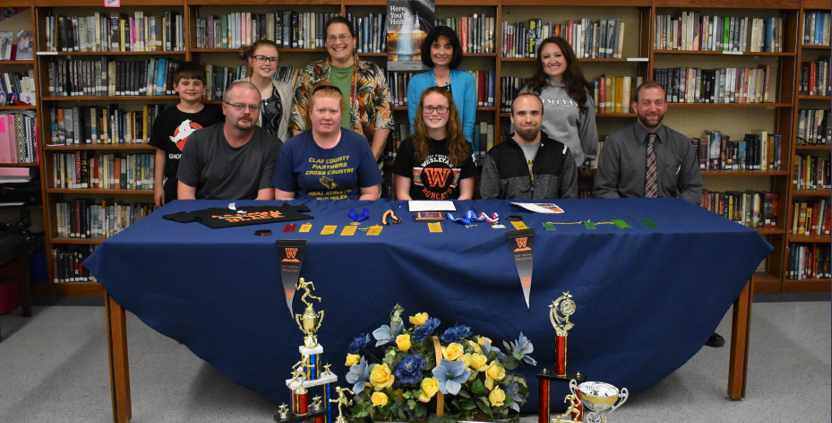 Pictured is Emilee Butcher, center, signing for WV Wesleyan College.
By: Regina Hubbard | Posted: May 1, 2018 | Source: Clay County Free Press
On April 27, 2018, Emilee Butcher signed with Wesleyan College, where she will be attending this fall. Emilee is the daughter of Sharri and Mike Blagg and Richard Butcher. Emilee will major in nursing at Wesleyan she will also run cross country for them.
On May 26, 2018 Emilee will graduate from Clay County High School, Clay, WV where she is a straight A student and ranked 14th in her class. Emilee is on the student council, and is also the vice president of National Honor Society. Emilee is also part of HOSA (Health Occupation Students of America). Recently Emilee, along with Hannah Estep and Brooklyn Taylor, attended states where they placed third. In June they will be heading to Nationals in Dallas Texas. Good job girls, and good luck!
Emilee would like to thank all her family and friends that have supported her. She loves you and will miss everyone of you.