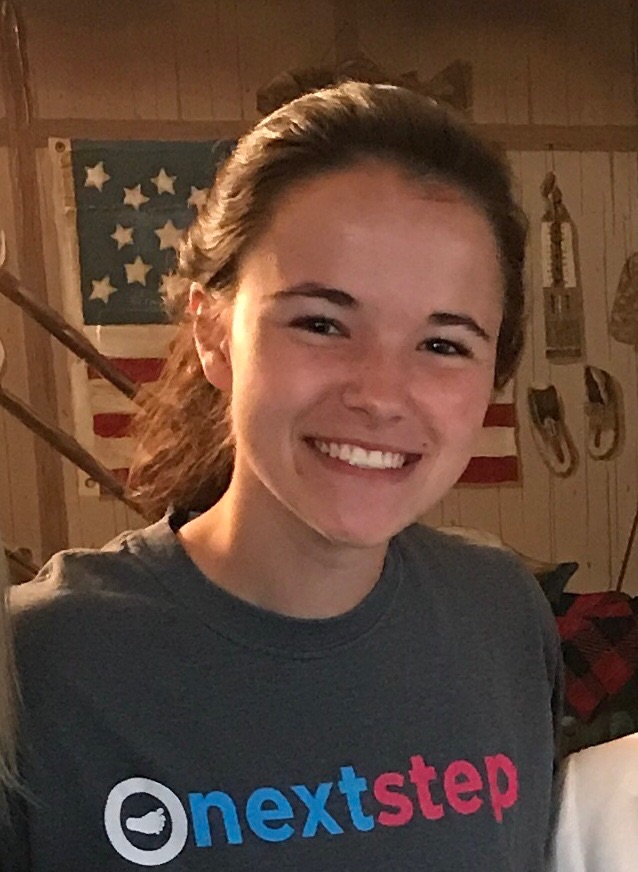 By Hannah Kessler Trautwein, Project Coordinator, Next Step Ministries
I'll never forget the summer of 2016. At that time, I was serving in the role of Partnership Coordinator with Next Step Ministries in Braxton/Gilmer County. I had lived there for almost 2 years, working alongside some friends in a small town called Rosedale.
The week of June 19th, weather reports caught my attention, so the summer staff and I started preparing for heavy rains, and potential flooding. We had about 75 young teen volunteers with us that week, and I was very worried that I could have people under my purview in danger. The week passed and there was a lot of rain, some scary weather warnings, and a high creek leading into Rosedale. Other than that, I woke up on Friday the 24th and everything seemed okay. It wasn't until later that day that I realized the weight of the damage done in other places.
While I had been sleeping soundly, in a classroom of a church in Gassaway, residents of a town I had never heard of were in their attics, on their roofs, climbing hillsides, and being picked up in boats trying to escape the flood waters. When I heard what had happened, it wasn't difficult to decide to jump in however possible, and help.
I arrived in Clendenin about a day after the waters receded, and everything was covered with thick, slick, mud. There was a donation drop-off and pick-up area stationed in the parking lot of a grocery store, and that's where volunteers and I helped hand out much needed food, water, and supplies. I will truly never forget those first few days in Clendenin. People, cars, the road, literally everything was covered in mud, plus it was still raining, and the river was really high. There were helicopters flying overhead, and National Guard vehicles everywhere.
I was 22 years old, in charge of about 70 high school age volunteers, and I remember feeling like I was in a war zone. The Red Cross set up an emergency medical tent near where I was located. Sometimes people would arrive there really sick and they had not had the medicine they needed for about 3 days at that point. I was not sure what in the world I had gotten myself into. It was unlike anything I had ever experienced.
But looking back on it now, more than the helicopters, army vehicles and medical tents, the people are what I remember the most.
Because of the people I encountered in the midst of shock, sickness, and loss, I quickly knew Clendenin was something special. I knew, because when I would greet people as they pulled in the parking lot, they couldn't stop thanking me. They wondered where in the world I was from and why I cared about them. They worried that they were taking too much, even though they had just lost everything.
In the following weeks I kept bringing volunteers to Clendenin to help muck out homes and help however we could. We met some incredible people that taught me a lot about what's important in life. It wasn't about the houses or the cars or the things that they lost, it was about community. It was about rallying around your neighbors to make sure every person was okay, that every person had food and a place to lay their head, and that every person had a hug if needed. It wasn't about the things, it was about the people.
View "The Spirit of West Virginia", a Next Step Ministries production here:
At the end of that summer, I had a choice to make. I could go back to my hometown of Savannah, Georgia, or stay in Clendenin and set up a new Next Step Ministries site there. To be honest, it wasn't a difficult decision at all. I had fallen in love with Clendenin, and I wanted to do everything possible to be a part of their recovery story.
I truly believe that God has opened and closed doors through the years, guiding me to where He wants me to be. Through saying yes to Clendenin, God has blessed me to meet friends I consider family, and be a part of a church I love. He's led me to a job I never dreamed I would have, and I even met my husband shortly after the flood. If I had gone home to Georgia after that summer, I would have missed out on so much that God had planned for me.
Isaiah 55:8 says: "For my thoughts are not your thoughts, neither are your ways my ways, declares the Lord." And it's true. God used a flood, in a town I had never heard of before, to teach me to trust Him, even when I didn't understand what He was doing.
After a year and a half, I still love this little town, and Next Step is HONORED to have a place to serve here. We have been so blessed to work alongside neighbors here in Clendenin, and are hoping to be here as long as you want us.
As you see the volunteers this summer, stop and say hi! Get involved in the weekly community movie nights if you can, and let me know if there's something we should be doing differently. We love your town, and we want to do everything possible to remind neighbors that people care, and that God has a plan for the town of Clendenin.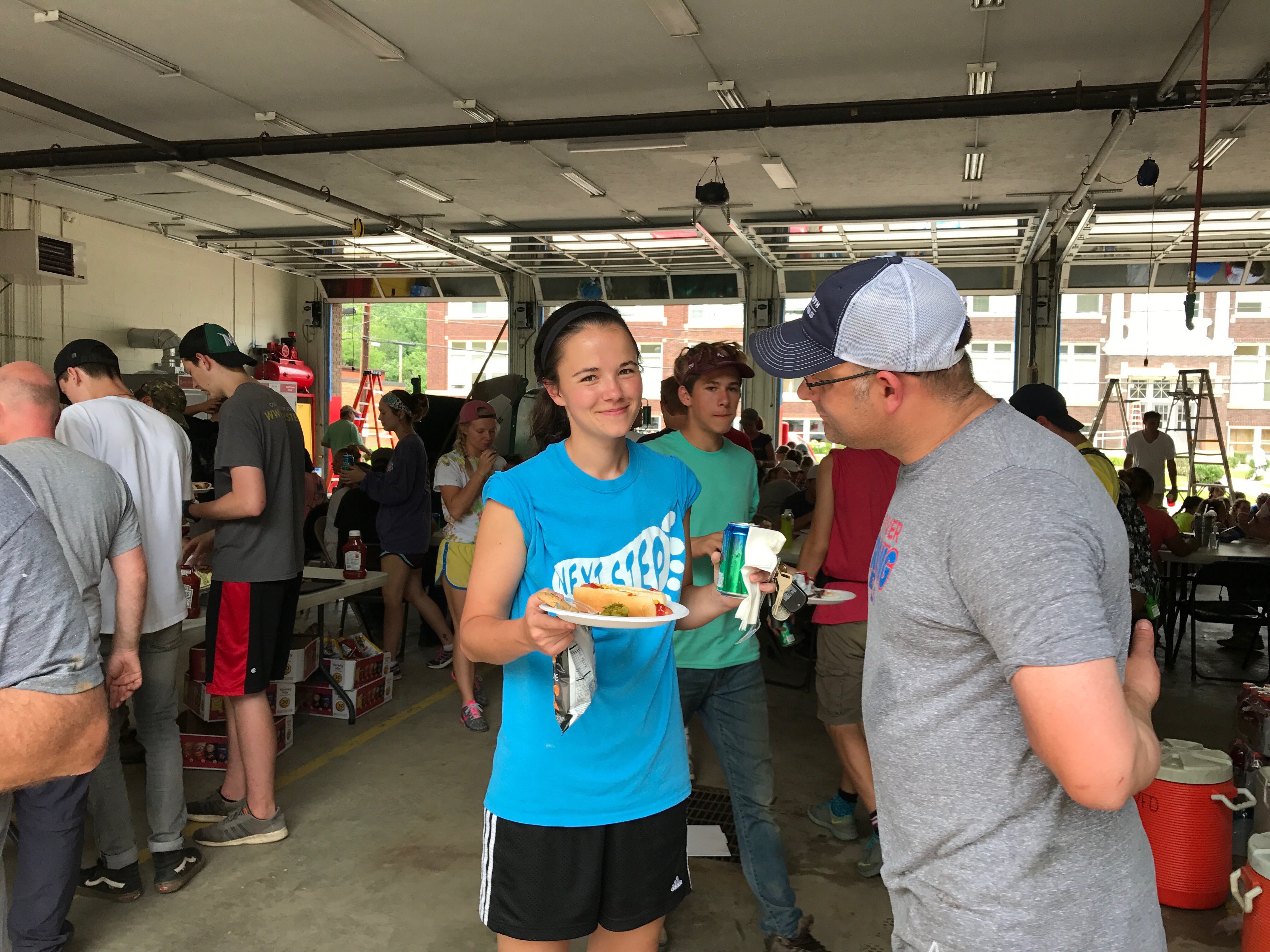 For more information about Next Step Ministries, projects for summer 2018, or ideas you have, please don't hesitate to contact me!
Hannah.Trautwein@nextstepministries.com