While at Herbert Hoover High School, athletically Hunter White was a member of the Huskies basketball, baseball, and golf teams. Academically he was a member of the "We the People" debate team that made it to the second round of a state-wide high school competition in 2014, and the Math Field Day Team. He was also a member of the National Honor Society, was Salutatorian of the Herbert Hoover Class of 2014, and was awarded the President Award which goes to the top graduating male in each class.
Hunter chose West Virginia University to continue his education, and in 2016, the first year he was eligible, he was selected an Eberly Scholar. This is considered the most prestigious scholarship awarded at Eberly College, WVU's largest college. Only twenty students per year are selected for this scholarship.
A Senior now at WVU, Hunter is majoring in Biology and will graduate with highest honors (summa cum laude), receiving a Bachelor of Science Degree, with Honors, in May of 2018. He was recently named a 2017 Mr. Mountaineer Finalist, one of only five selected. He has already been accepted to medical school and will begin in the Fall of 2018. He is the son of J.E. and Rhonda White of Clendenin.
Susan Jack with The Clendenin Leader, sat down with Hunter and had a casual conversation with him while he was home on Christmas Break. He shared with us a little about his time at WVU, his activities, accomplishments, and his plans for the future. Click the play button below to listen.
Hunter teamed up with another Hoover graduate, his good friend and WVU roommate Garrett Burgess, on a film project while at WVU in 2016 as well. They wrote and produced a short documentary-type video called "The Invisible Wound" where Garrett acted the part of a Veteran suffering from the effects of PTSD. This short film is very powerful and definitely worth watching. The production was so good that it became a finalist at the 2016 WVU Campus Movie Fest and was awarded a Jury Award. View this documentary below or on Campus Moviefest or YouTube.
View all student entries for the 2016 WVU Campus Movie Fest.
Hunter and Garrett are again at work on another project together and this one is directly related to the Elk River area. Both of these young men volunteered to assist with relief efforts shortly after the 2016 flood, even bringing other WVU students with them to help. They saw the devastation first hand, so later decided to apply for a grant to assist them in funding another documentary-type project about the flood. This will include documenting the long-term effects of the flood to our area and to the people who lived through it. They are currently interviewing many individuals up and down the Elk River Valley for this project and The Leader plans to follow their progress and report it as it becomes available.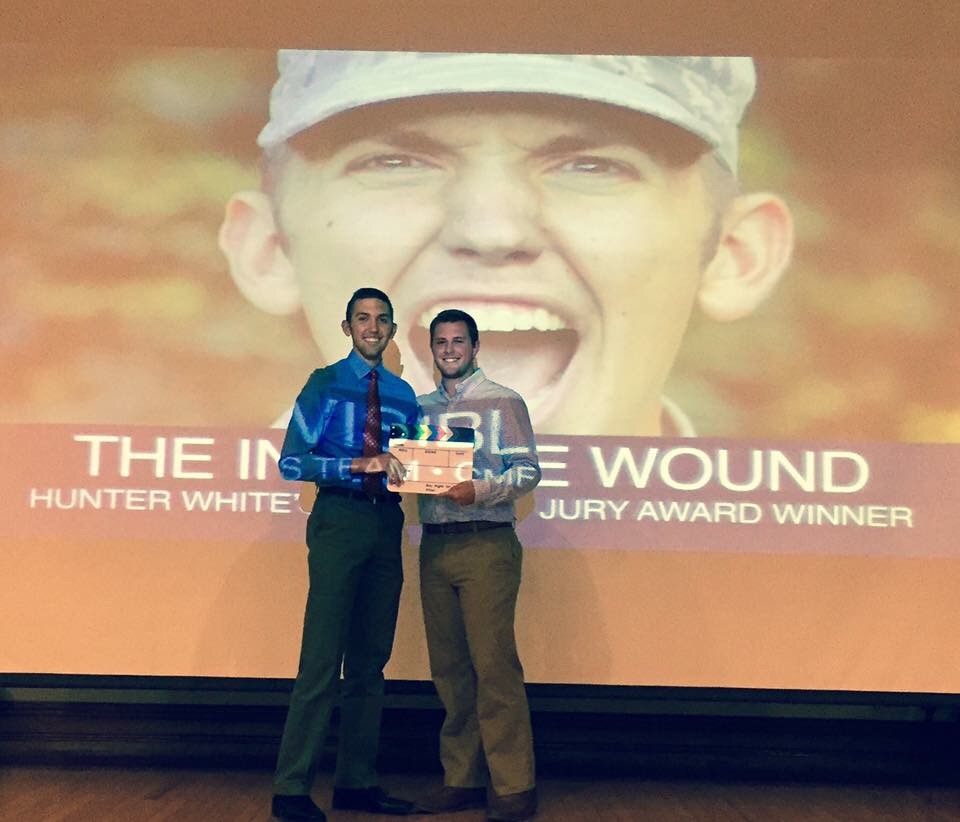 The Leader would like to congratulate Hunter White on his many honors and accomplishments, and wish him continued success as he enters medical school in the Fall.
Another former Herbert Hoover Husky doing great things!