The old historic Clendenin Elementary School as of August 27, 2018 | Photo Credit: Mark Burdette
By: Mark Burdette
CLENDENIN, W.Va. – News started to spread last week on social media and throughout the Town of Clendenin and the surrounding Elk River community, that Josh Humphreys, Branch Director of the YMCA of Kanawha Valley was going to speak at Monday evening's Clendenin Town Council Meeting. Just shy of a packed house, over 25 people from the community turned out, not counting town council members, town police and local media. Normally, these meetings aren't as well attended, but on Monday, August 27, 2018, people came out to hear what Humphreys had to say.
According to Humphreys, following the 2016 flood, he began working and advocating for the YMCA of Kanawha Valley to expand into, and serve, the Elk River Community. Recently he received the green light from YMCA CEO, Monty Warner to do just that. Several locations on Elk River have been scouted according to Humphreys, but all roads lead back to one building in particular, the old Clendenin Elementary School building. Humphreys toured the building extensively to determine the extent of damage, and stated, "Its not that bad." He sees it as the most attractive and viable option in the Elk River Community.
Since the 2016 Flood there have been concerns from the local community about what exactly will happen to the historic Clendenin Elementary School building. Many from the community have expressed at previous Town Council meetings and Clendenin Planning Commission meetings, and on social media, the desire to explore how the building can be re-purposed to benefit the local community and perhaps the local economy as well. However, it is widely known among citizens in the community that a non-profit organization based in Clendenin called "25045 – A New Clendenin", has been adamant to destroy the building and convert the site into a "greenspace" and walking area.
Rewind to sometime in 2017. FEMA representatives started holding meetings with "25045 – A New Clendenin", that were not widely publicized, in which they jointly formulated a proposal to use FEMA dollars to demolish the old Clendenin Elementary School building rendering the site a "greenspace". "25045 – A New Clendenin" has expressed publicly that if the building is signed over to the town, then it could become a burden to the town at some point and therefore they think it should be demolished and the property signed over to them.
The building is currently owned by the Kanawha County Board of Education and it is important to note here that there is no legal requirement to tear down the building. In fact, the building is somewhat protected due to its historical status. The KCBOE can choose to use FEMA funds for demolition now, and create a "greenspace", however should the building remain in place, under different ownership, those funds would not be available for demolition later.
On August 3, 2017 the Town of Clendenin posted on their Facebook Page the "Notice of public meeting regarding the Section 106  review under the National Historic Preservation Act and the development of a Memorandum of Agreement for the demolition of Clendenin Elementary School, 503 Maywood Avenue East, Clendenin, WV seeking public comment to be held at the Clendenin Community Center, 101 First Street, Clendenin, WV 25045, August 17, 2017, 6:30 – 9:00 PM".
The public meeting was held as scheduled, attendance was good, and FEMA representatives gave a presentation on their proposed use of the site in coordination with "25045 – A New Clendenin". FEMA agreed to demolish the building, build a walking track around the area to include historical markers, insert a flagpole in the center of the grassy area, upgrade the ballfield, and pay for a painted mural on the Little League building. The Kanawha County Board of Education would transfer ownership to "25045 – A New Clendenin".
The vast majority of citizens in attendance, and those who chose to speak at that meeting, where respectfully NOT in favor of this particular proposal. Comments of opposition varied from some pointing out that the town already had enough "greenspace", to others that did not see the need for a walking track due to the fact that Clendenin was already a "walking town" with the topography being quite level all the way through town. It was also noted that there is a track just 2 miles downriver at the old Herbert Hoover High School complex. The underlying sentiment of the majority in attendance was that although they did not want to see the building remain empty or see it fall into disrepair, they would rather see the building re-purposed and/or see a better use of the resource than what was being proposed by FEMA and "25045 – A New Clendenin". They also indicated that they would like to see something go in at that location that would draw people into town and felt that a "greenspace" and walking path would not accomplish that.
Despite those sentiments expressed at the public meeting by the majority of attendees, "25045 – A New Clendenin" continued to pursue the proposed plan anyway. A Memorandum of Agreement (MOA) was drafted and executed by the following federal, state, and county agency representatives, as well as "25045 – A New Clendenin", however, no signature lines were provided or required, for the Clendenin Town Council Members nor the Mayor of the Town of Clendenin. Many in Clendenin were left wondering why FEMA and the organization "25045 – A New Clendenin" even held a public meeting to begin with, if in the end, the majority opinion of the citizens did not matter, and their elected town officials were completely cut out of the process as well. Signatures included on the executed MOA include the following:
Emily E. Breslin, Public Assistance Branch Chief with the Federal Emergency Management Agency (FEMA)
Stephanie Everfiled, Acting Regional Environmental Officer withthe Federal Emergency Management Agency (FEMA)
Commissioner Randall Reid-Smith, State Historic Preservation Officer with the West Virginia State Historic Preservation Officer
Jimmy Gianato, Director of the West Virginia Division of Homeland Security and Emergency Management
Frank L. Blackwell, Executive Director of the School Building Authority of West Virginia
Dr. Ron Duerring, Superintendent of the Kanawha County Board of Education
Kay M. Summers, Vice President with 25045 – A New Clendenin, Inc.
Clendenin Elementary MOA FINAL Executed (Text)

Fast forward to now. As of this date, the building still stands, and according to Humphreys, the historic Clendenin Elementary School building would be a perfect location for a new YMCA facility and would easily accommodate many of their popular programs that serve a wide-range of children, teens, adults and seniors.
Early in Humphreys presentation, he shared the following video that showed the services available and the positive impact the Y can have in a community.
Humphreys alluded to a lot of moving parts and community support required to pull off bringing a YMCA to the town of Clendenin. One possible scenario would be for the School Building Authority to donate the building to the town of Clendenin and access federal dollars to fix and renovate the building. According to Humphreys, the YMCA operates on three things: 1) a shoe-string budget, 2) donations, and 3) volunteers. He made it very clear that the YMCA does not have the money to come in and do this all on their own. They need the entire Elk River community to come together and help make this happen.
Councilman Dave Knight, a member of "25045 – A New Clendenin", was the most vocal during Humphreys's presentation stating, "We all would love to see a Y come here. You may want to consider other options because you are asking us, as Town Council, stewards of our tax dollars, to stick our necks out and in case it doesn't work out, we will be left with it to have to demolish it." Humphreys responded, "That is part of the reason I am here to tell the community it can't work without the community getting involved and without everybody coming out, signing up and volunteering." Knight added, "Well if you're gonna buy this and do it, that would be great. As far as asking us to do it, I don't see it myself." To which a citizen replied, "What's gonna happen to it? [Are] we just going to stand there and look at it for 100 years?" Knight emphatically responded, "It's going to be torn down. There's going to be a track put around it. There's going to be "greenspace". There's going to be a splash park". At this point the citizens began to rumble in disagreement. Humphreys jumped in to further explain that although there are a few locations that could work and house the YMCA, the old Clendenin Elementary School property would allow the YMCA to service the most amount of people in the community, from the very young to our seniors. Humphreys stated, "The more space we've got the more things we can do. That's what it all boils down to."
Humphreys went on to explain, "The CEO and the board members of the Y are on board and want to do something to serve the Elk River community." He continued by expressing concerns of the YMCA board members, stating "They hear about the things that go on up here about the petulant infighting and ridiculous attitudes that some people have up here and it worries them a little bit that the community isn't going to come together and get behind it." Humphreys then detailed a vision for the Y, which eventually could serve the entire flood-affected area. The Coonskin pool could be converted to a year-round facility and a location could be set up in Clay. They would customize programs to fit the needs of the community, whether it be exercise classes, daycare, tutoring services, or many other program options. Humphreys further stated that Clendenin could be the central hub for the Y to service the Elk River communities.
Hollie Schoolcraft, President of the Clendenin Homecoming Festival, asked Humphreys, "Is there a way or a place where we can go to keep abreast on what is going on and what we need to do?" Humphreys encouraged everyone to contact Mayor Shana Clendenin, town council, Commissioner Kent Carper, Commissioner Ben Salango, and Commissioner Henry Shores with the Kanawha County Commission along with Senator Shelley Moore Capito (choose 'Send an email to comment on legislation' from the drop-down), Senator Joe Manchin's office and Congressman Alex Mooney. Susie Azevedo, District Representative with Congressman Alex Mooney's office was in attendance and expressed her support for the YMCA to come to Clendenin and offered to help in any way they could.
In order to serve our community better, we have resources available to our readers on our website to make it easy for you to contact your town, local, state and federal officials (click the corresponding link).
Town resident and community volunteer, Midge Forwood made a great observation that a lot of the town's patrons are not from Clendenin, but from the surrounding areas in Clay and Roane counties. Humphreys echoed that sentiment that those areas needed served as well and the Y is about serving the entire community.
Schoolcraft added, "There comes a time when you have to take a leap of faith. We can sit around as a community and whine for the next 20 years like I've heard for the last 50 years 'there's nothing to do, there's nothing for our kids, we don't have anything for the seniors, Clendenin is dead', well…Pick up a shovel!"
Humphreys exclaimed, "What's going to do the community the best, is what I want to strive for, is strive for the best."
Susan Jack, community volunteer and co-owner of The Clendenin Leader agreed, "That's right! We need to strive for the best and quit settling for second best, and we need to go big or go home! We've got tremendous potential in this town. We have to start thinking more of ourselves, and we have got to get out and recruit interest with people in Clay and Roane County and get them on board with us. Trust me, there is going to be a lot of people in Clay and Roane counties that will be just as excited about this as the people of Clendenin. Personally, I would love to see that school building saved. I know that's a risk, but what isn't in life? I would love to see the school building saved as opposed to more "greenspace". We have a lot of "greenspace", rail trails, and we have a walking town. I think it would be a great use of that resource if we can make that work."
Anita Edmonds made the most profound quote of the evening saying, "When you think about it, every one of us took a risk when we put our houses back together. We didn't have to do that. I think we all deserve this and I think it's a good thing."
Councilman John Shelton encouraged everyone to get involved and come out to the Town Council meetings and show your support if you want to a YMCA in your local community.
I asked Mayor Shana Clendenin what she believes is the next steps in pursuing this opportunity with the YMCA, and she said, "I believe the next steps are to band together and come up with a plan to secure funding for the project. I wholeheartedly believe in the capabilities of the YMCA and the immense opportunity their presence in Clendenin would have on not just the children, but for our adults and seniors as well. I have been working and talking with several key players for this project for a while now. Community support and togetherness is key in making this dream come true for Clendenin's future."
Many residents expressed a desire to see the Clendenin Elementary School building saved, and as expressed so eloquently by Midge Forwood, "It is part of our history".
Karen McClure Letter to Clendenin Town Council Meeting August 27, 2018 (Text)

Local supporters of the YMCA coming to Clendenin have started a Facebook Group called Elk River Community FOR YMCA in Clendenin, WV. They have also created the following social media graphic to allow supporters to change out their Facebook profile picture to help spread the word and encourage others to support the cause. Just right click on the graphic below and save it to your computer or mobile device to upload it to your Facebook page and update your profile picture.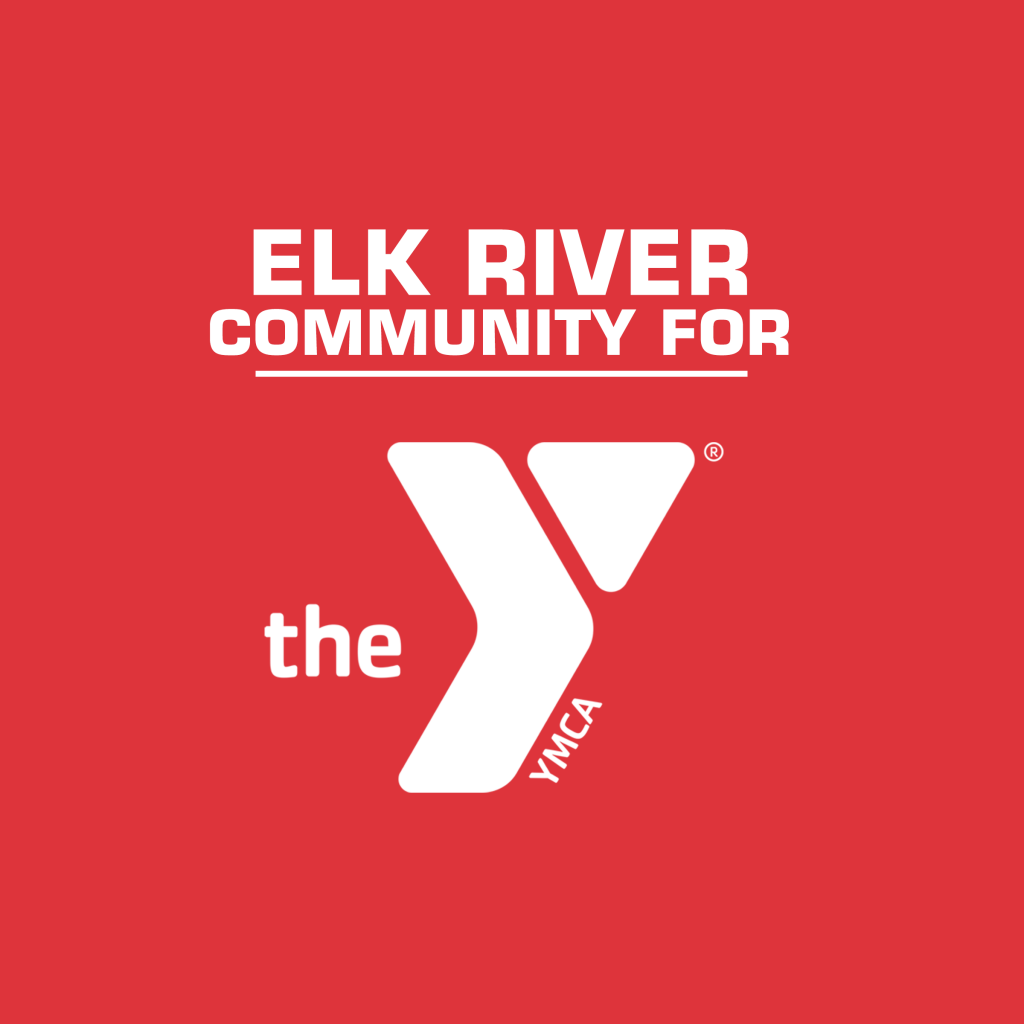 FULL AUDIO of YMCA Presentation by Josh Humphries
FULL AUDIO of Interview with Josh Humphries